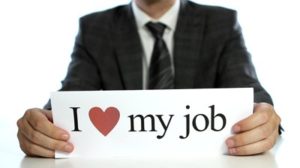 We spotted a pair of articles in the New York Times recently (#1 and #2) that wonderfully articulate what we encounter every day in the market place – talented people often feel undervalued, distracted and drained. They don't feel they have the support they need to thrive and this leads to daydreams about greener pastures.
Tony Schwartz, author of the articles, studies employee engagement. He's the CEO of The Energy Project, a consulting firm that helps companies take better care of people. He's found that there is a direct correlation between happy employees and higher profits. In fact, according to Schwartz, "Employers with the most engaged employees were 22% more profitable than those with the least engaged employees."
Schwartz asserts that meeting four core needs makes people measurably more satisfied and productive:
Physical – regular opportunities to "renew and recharge" during the work day
Emotional – sincere value and appreciation for an individual's contributions
Mental – "opportunities to focus in an absorbed way on one's most important tasks" and giving people the power to define when and where their work gets done
Spiritual – "doing more of what one does best and enjoys most, and feeling connected to a higher purpose at work"
Here's another piece we found insightful, based on the findings of a Wharton study showing that a "culture of compassion increases employee commitment, accountability, and performance."
While there is some expense involved in converting to a more compassionate culture, keeping good people isn't hard and doesn't require elaborate, expensive programs. Making employees want to stay hinges primarily upon paying attention to what they need and committing the time and resources to make sure they get it — a small price to pay when compared to the potential for bigger profits and dramatically lower turnover costs.
What have you done at your workplace lately to meet one of the four needs listed above? We'd like to hear about it!