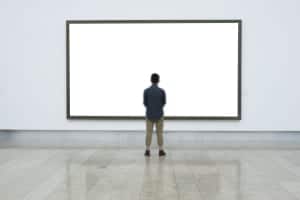 Growth often takes organizations to places they have not been before. Whichever direction the borders must expand, whether it's a new territory, market, service, or product, the need for more people to do the work is an important part of redrawing the map. This is never more apparent than when growth means creating a role no one in the organization has filled before – we call this a "white space" hire.
Over the past several quarters, we've seen a significant uptick in the number of white space roles we are asked to help our clients fill with outstanding talent. Alongside celebrating this growth, we have some advice on how to most effectively manage this type of hiring process.
Don't rush the Job Description: Spending plenty of time up front on clearly defining expected responsibilities and qualifications will smooth the way for a more efficient process. Make the competencies you're looking for clear and keep them as simple as possible.
Tap into the recruiter's marketplace expertise while you benchmark candidates: Search consultancies maintain large networks within the markets they serve. They talk to people every day about what they do and how they're compensated. This means they can be counted on to tell you how likely you are to find your ideal candidate in a specific location, within a specific timeline, and within a specific salary range.
Maintain a sense of urgency: It's risky to let the search continue indefinitely while waiting for Mr. or Ms. Perfect to surface. After all, the organization has managed without the role thus far, so why not hold out? However, empty seats mean lost opportunities. Leaders, an effective way to ensure that talent acquisition stays at the top of the to-do list is to tie open roles filled to a hiring manager's KPI.
Is your organization getting ready to create new position? Call us to learn more about our strategic hire search service models and candidate assessment options.